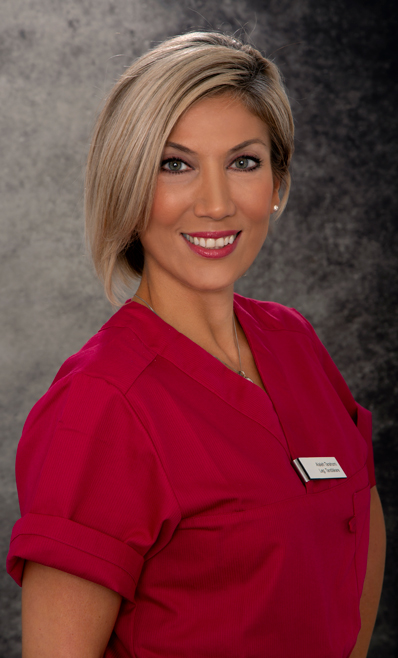 Welcome to
Gloss & Floss ® !
Alaleh is an experienced and multi-licensed dentist who has worked in Iran, the United Arab Emirates (Dubai) and Sweden. She received her Swedish dental license from the Karolinska Institute in 2012 and then started working at Folktandvården in Stockholm.

Today, Alaleh works as a clinic manager at Gloss & Floss Dental Care ®, niched mainly in endodontics and prosthetics. Alaleh is also certified aesthetic therapist for Botox, Fillers and Thread Lift (REBS) .

At the clinic, Alaleh uses her expertise in general and specialized dentistry and also fixes dazzling white smiles with Zoom bleach and other innovative techniques. Alaleh's professionalism and social skills make patients feel safe in her hands before she begins a treatment.
Your beautiful, bright smile and healthy
teeth are our first priority